WT Temperature Controller
Shihlin Temperature Controller - WT Series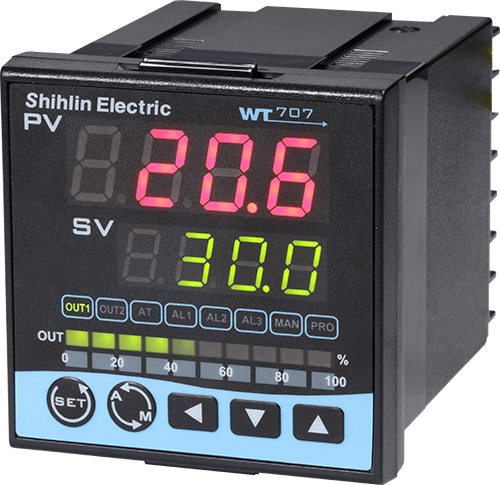 Shihlin temperature controller WT series is equipped with dual-channel design, which can accept two sets of sensor input signals at the same time, with extremely fast 50 ms high-speed sampling and built-in 18 bit high resolution AD converter, it provides up to 0.1% display accuracy.

Shihlin temperature controller WT series adopts a new anti-interference algorithm and has passed the highest level of EMC verification in the CE certification, which means it can be used in all kinds of harsh applications. The output percentage is directly displayed on the panel (10 LEDs). Also there are 15 groups of program control provided, in each group there are 10 segments available for selection.

There is also built-in Super SV function, which can effectively suppress temperature overshoot, and has heater disconnection alarm function.
Specification
Built-in RFI Filter.
Built-In Pid Feedback Control.
DIN-rail Mounting.
Product Range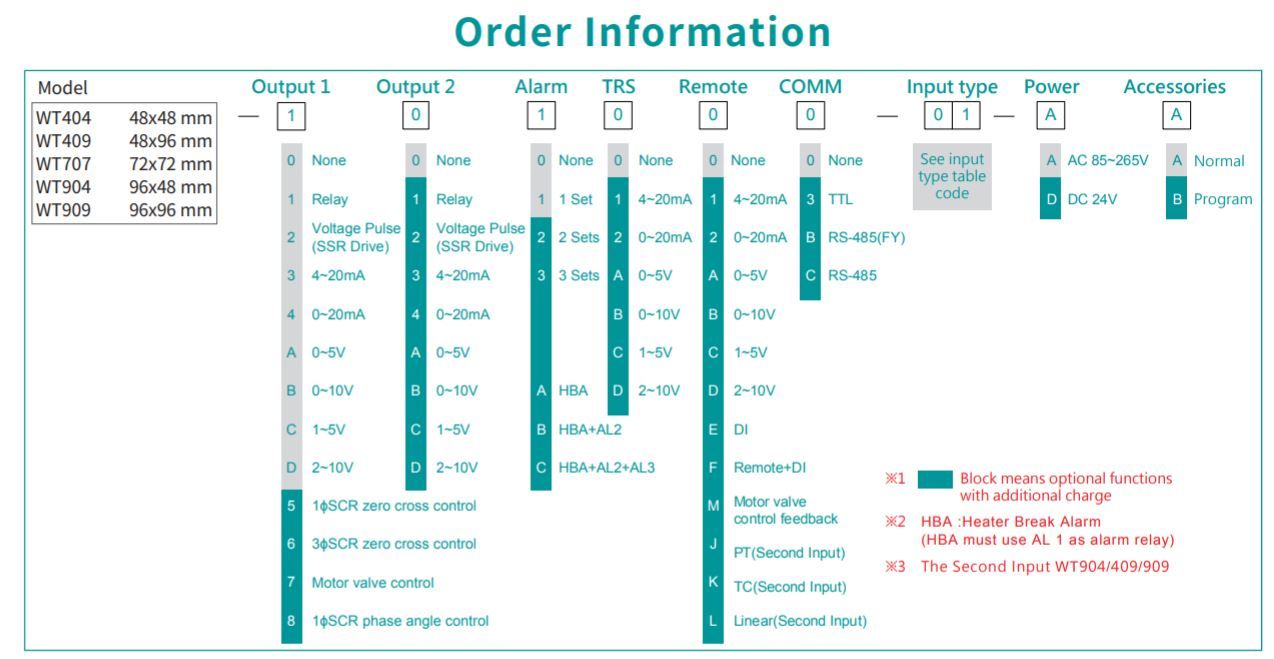 Files Download

---

Video

WT404 basic setting

WT404 communication

WT404 change input type
Welcome to Shihlin Electric
Established in 1955, with interests in research and development in manufacturing as well as marketing integration, Shihlin Electric has grow our footprint from Taiwan into Global.
Recommendation
Advantage
Innovation is Our Policy

A leading solution provider in motion control and energy saving products from Taiwan. Our premium manufacturing quality and customer-oriented strategies make OEM / ODM technical cooperated with world-class...

Read More