SDE(-P) Series
High Efficiency Servo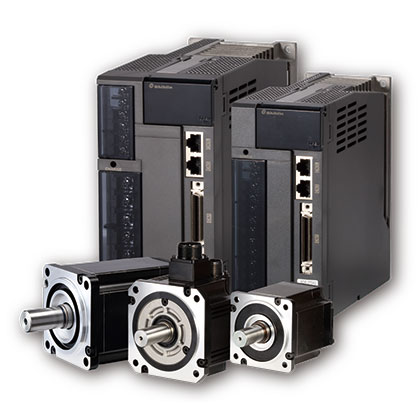 Shihlin SDE(-P) Series Servo Motor and Drive is the best choice of cost-effective motion control for automation applications. With an evolutional performance and features such as User-friendly real time auto tuning, 3 times speed frequency response up to 1.2kHz(2kHz for -P model), 22 bit high-resolution encoder and Max 6,000 rpm etc. All models are in compliance with international standards.
Specification
Capacity: 50W ~ 3kW
Encoder resolution: 22 Bit (4,194,304 pulse/rev)
Speed response: 1.2 kHz(2kHz for -P model)
Real time autotuning.(One touch tuning for -P model)
Absolute position system (Optional with battery attached on drive).
Built-in 64 points single axis control function.
Stable speed and lower torque ripple.
Cable leading direction / compact size.
Reduced resonance and vibration.
Inner register torque command.(-P models only)
In compliance with CE and UL international standards.
Product Range

Files Download

---

For SDE servo in PDF(upload date:3/22/21)

---

---

For SDE-P servo in PDF(upload date:5/11/21)

---

---

Files Download (External link)

Communication Software

Video

SDE on Plasma Processing Machine

SDE on Paper Folding Machine

SDE on heat molding machine

SDE and parts scanning machine
Welcome to Shihlin Electric
Established in 1955, with interests in research and development in manufacturing as well as marketing integration, Shihlin Electric has grow our footprint from Taiwan into Global.
Recommendation
Advantage
Innovation is Our Policy

A leading solution provider in motion control and energy saving products from Taiwan. Our premium manufacturing quality and customer-oriented strategies make OEM / ODM technical cooperated with world-class...

Read More